Prayer Focus
Today's Prayer Focus
February 24, 2020
Please pray for Irina, an FEBC listener in Slavyansk, Eastern Ukraine. Irina is a history teacher, who lived through many difficulties in her life. Pray that God will help her open her heart to the love and grace of God.
02/25/2020
Please pray for our technical support teams in Ukraine and Russia. A meeting of the technical staff of the two countries recently took place and brought a lot of fresh ideas. Pray for the effectiveness and cooperation of our staff who live in different cities and countries
02/26/2020
Sveta from Khabarovsk wrote to Eugene, the host of the program Good Day: "I found your program by accident, but it was the perfect timing. I was on the verge of collapse; I was so depressed. When I watched your broadcast, I felt lighter. I was able to cry and even pray, which surprised me! I saw that I was not alone. That I was in this with everyone and with God. I can't believe it, you have actually led me to believe in God!" Please pray that more listeners are able to open their hearts to the Lord.
02/27/2020
"It's painful. I don't even have hope. I just want to sleep all the time. This stress is to much to handle. I can't imagine what my future will be like, I can't go on like this." Olesya, from Moscow, is a single mom raising a son with special needs. She tuned in to the program Nothing Special and talked with the host. "But for some reason I felt better when you told me about your faith in God. How it helped you when you were afraid or felt insecure." Please pray for Olesya and her son as our broadcasters and experienced follow-up counselors continue to communicate with her. Pray that God comforts all who are overwhelmed and heavy laden.
02/28/2020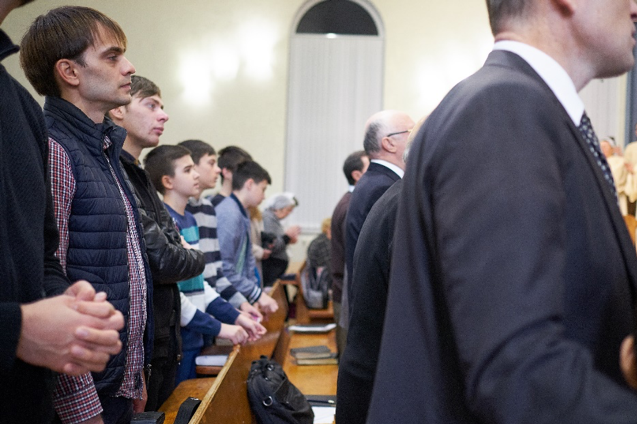 Please pray for FEBC listeners in Belarus. Pray for FEBC's efforts to build a stronger connection with churches in Belarus, so we can direct more listeners to those churches. At the present, we don't have any staff in Belarus, a nation of 10 million people.
02/29/2020
"You are a great resource and help for me; I can always write in with a question. And thank you for introducing me to a member of a nearby church. We are even planning to put on a program for the people in the nursing home where I work. - Lena, from Podolsk, Russia Please pray for Lena, who is sharing the Good News with those around her. Pray that God raises up many more like her through FEBC to reach out to the lost.