Prayer Focus
Today's Prayer Focus
April 22, 2021
Please pray for the partnership in evangelizing between churches, small groups, and FEBC broadcasters. One group organized a seminar about personal development and invited a broadcaster from FEBC to come and speak, drawing new people to the group.
04/23/2021
Please pray for listeners like Boris, who do not know the Gospel but think that they are right with God. Boris thought that by watching Christian television and praying, he was saved. FEBC counselors shared about faith in God and salvation through faith in Jesus Christ and Boris believed in Jesus and was connected with a local pastor.
04/24/2021
Please pray for the technical staff of FEBC Ukraine, which is expanding quickly and moving into new areas, managing both on air and online broadcasts to multiple social network sites simultaneously. New techniques and formats, such as short videos, are also being tested to reach as many people as possible on different platforms.
04/25/2021

Please pray for Oleg, Alexey, and rest of the leadership team of FEBC Russia as the religious liberty situation in Russia gets more difficult.
04/26/2021
Please pray from Evgeny, a popular broadcaster in FEBC Russia. He recently went through a surgery and used the experience to broadcast and show people how a believer handles difficulties. His set a new record with a live broadcast that had over a million viewers.
04/27/2021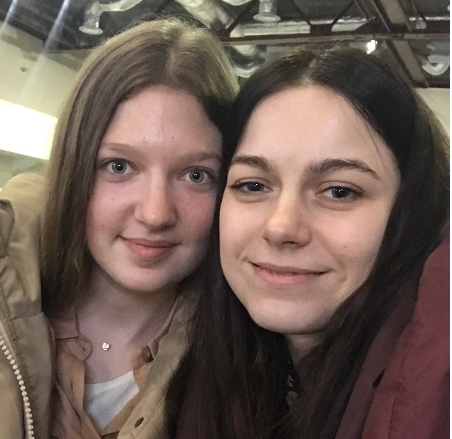 Please pray for listeners like Victoria who are finding community through FEBC radio. "I had no real friends before I started watching you every morning. But then I got to know the hosts of the show and other listeners online and became friends with them." Victoria is now volunteering for FEBC Ukraine.
04/28/2021
Please pray for FEBC Russia presenter Igor's daughter. She has autism and recently needed a dental surgery for which she was put under anesthesia. The surgery went well and they were able to fund the surgery with some help. Please pray for quick healing for Igor's daughter and good health for his family.
04/29/2021
Please pray for the counseling teams in Russia and Ukraine. Our increased focus on follow-up work has produced a great harvest of salvations. Many more people are coming to know God and are being connected to local believers.
04/30/2021
Please pray for listeners who are growing in their walks with God. One such listener, Danilo, just started attending church again and contacted broadcasters to talk. He visited them at the studio and spoke with them for over an hour. "Thank you for strengthening me in my faith. This meeting was very important for me." Danilo is now regularly attending church services and a small group.