Prayer Focus
Today's Prayer Focus
September 26, 2020
Please pray for FEBC's trained counselors as they encourage listeners and inspire them to follow Jesus. Working through social media and over the phone, they help listeners navigate life's problems, come to know Jesus, and get connected to other believers in their area.
09/27/2020
Please pray for Sergey, whose brother has been out of communication for a week. "I'm worried. I just want him to come home. I want to know that he's okay." These types of requests are not uncommon with the combined turbulence of the war and COVID. Please pray for peace and security for the nation of Ukraine.
09/28/2020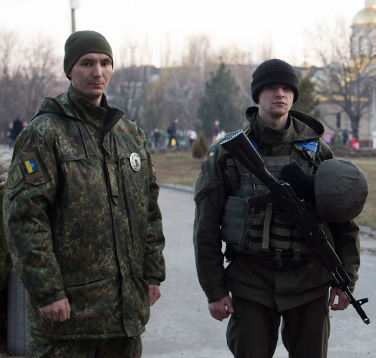 Please pray for Vitaly, who preaches to the military in the war zone in Ukraine and works with young people in the area who are not fighting. "Please support me in prayer as I serve these people, so that the Lord guides me and gives me wisdom and a word for everyone I meet."
09/29/2020
"Hello, dear friends. I want to thank you for your work. You have infected me with a love for reading and studying the scriptures. To me they became not only inspired, but fascinating. Thank you so much! Israel is with you!" Please pray for Yakov and the many other listeners who are experiencing a consistently deep reading and studying of the Word of God and are seeing their lives begin to change.
09/30/2020
Several women called FEBC counselors after a broadcast about domestic violence. They received support, connections to other trained counselors, authorities, and crisis centers. Please pray for those women who are suffering this abuse, with even fewer outlets because of COVID. Please pray for protection and for the courage to seek help.