Prayer Focus
Today's Prayer Focus
July 27, 2021
Please pray for the Zoom and in-person training that FEBC broadcasters are going through to continue to improve their programs. Training conferences and seminars include topics like how to involve volunteers, best ways to invoke responses, and how to use short videos within a broadcast. "Despite my eight years in college and graduate programs I never benefited that much from a course; the Leadership Academy helped me grow through some very difficult times."
07/28/2021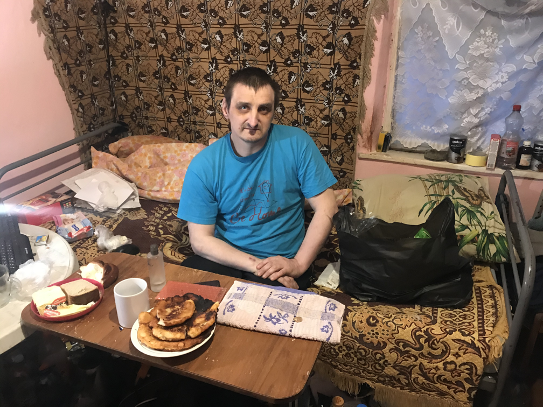 Please pray for Vasily, a listener of FEBC Ukraine, who was injured at a construction site and left paralyzed. His wife did not want to take care of him and left him. "I didn't see the point of going on like this," said Vasily. "But believers began visiting me and they introduced me to FEBC Ukraine's radio programs and the prayer phone line. I began listening, and my heart lit up. I started hoping that God had a good plan and a happy future for me." Please pray for Vasily and other listeners like him who are finding hope in God through FEBC's programs and interactions with broadcasters and prayer ministers.
07/29/2021
Please pray for the counselors and volunteers who are praying with listeners in Russia and Ukraine. They minister to people going through many difficult situations, such as poverty, depression, marriage troubles, PTSD from the war, and people who want to take their own lives. Please pray for God's strength and peace for our counselors, and that He gives them wisdom as they counsel and pray with listeners.
07/30/2021
Please pray for children who are coming to know the Lord. Brother and sister, Gleb and Christina, called the prayer helpline to find out more about God. When Gleb had to leave the call, his sister, Christina, was happy to become friends with Jesus and wanted to learn more about what it meant to be a Christian.
07/31/2021
"My husband left home, I'm not sure where he is now." Please pray for listeners like Ekaterina, with serious marital issues. Divorce, abandonment, and long periods of separation are common. Please pray for listeners to continue listening to FEBC's programs and to reach out to get help from FEBC's broadcasters and counselors.